Hello everybody,
to manage scripts for my site https://nextschool.it/ I'm using a standard GTM container containing the GA4 Tag + other tracking tags.
Now I'd like to switch to GA4 Server Side and I was wondering: is there a way to import an existing GTM container inside a GTM Server-Side container?
I've tried using the export/import feature, but I get an import error: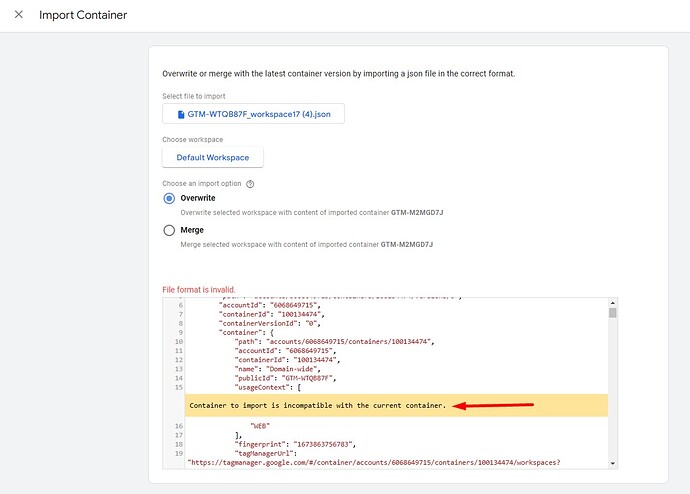 I'm quite new to server-side tracking, so maybe I'm missing something.
Thank you!