Hi
the screenshot from above got me confused, I don't know if there is some problem with my configuration. It was all working fine, but I recently wanted to test the events bc of "low quality coincidence data" in my purchase event.
Those "custom event" in yellow are supposed to be VIEWCONTENT, but nothing appears in the test on facebook, but it seems ok in the gtm server side, the only event that is working in the test is the PAGEVIEW, all the others appear as "custom event"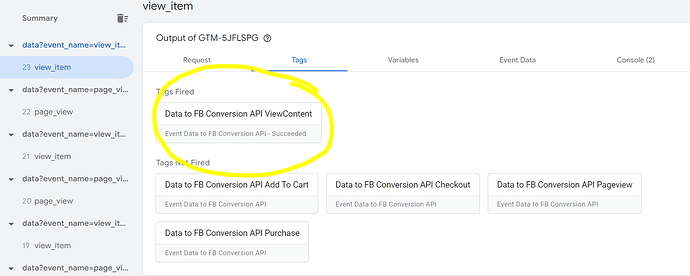 what could be the problem ?