I've had an issue with incorrect tracking and error 499's. So I read a post about switching to the stape.io Data tags in the client GTM instead of the normal GA4 . With data tags you can enable this function: "Use fetch instead of XMLHttpRequest", which seems to help, but now I don't get any connection to GA4.
I switched all my client GA4 tags to data tags.
Changed so the server side GA4 tag fires on events from the data tag.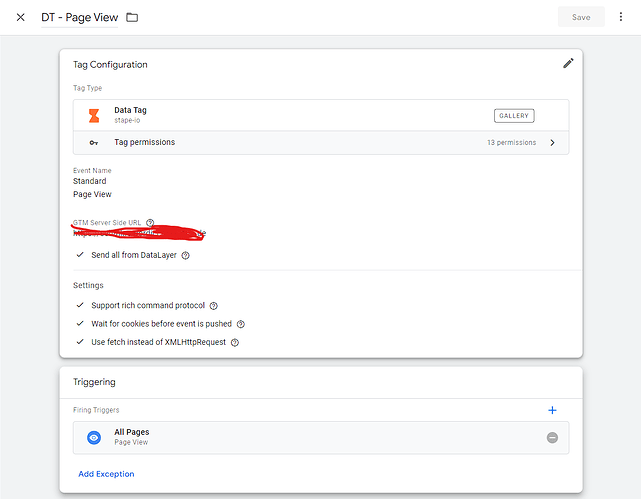 The GA4 debugview dosen't work and the same with the real time report