Hallo,
As required in FB CAPI I am trying to send at least one user_data to my FB Pixel. Specifically, I am sending the user email.
I decided to send data to the server container using server-side Universal Analytics (not the Data Tag and Data Client).
I'm using a custom dimension to send the user email address.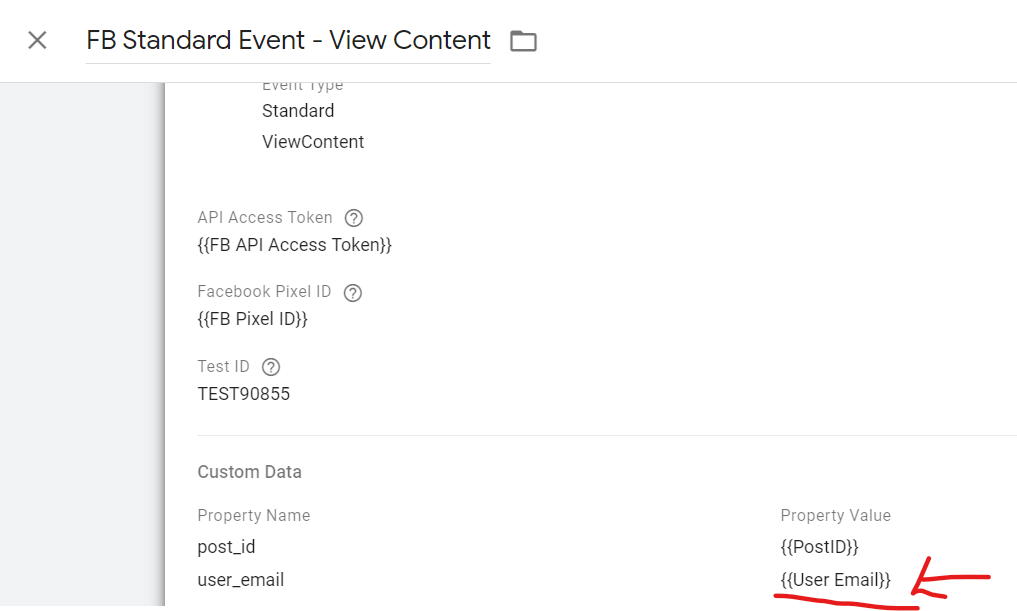 Everything is working perfectly (thanks to your inputs

) and FB does receive the user_email correctly (I tested it and you can also see it in the image below):
However, I am still receiving the "warning signal" that I am not sending any user-data.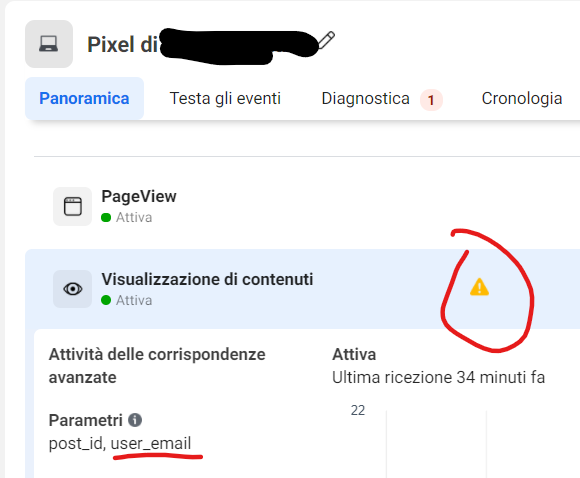 Do you have any idea why this is happening?
And is there any real advantage in sending multiple user data to FB, or one is enough? For GDPR reason I would like to send only the user data that I would collect anyway. I would like to avoid sending unnecessary data, unless there is a real benefit and it really improves the performances of my campaigns.
Your feedback would be very appreciated here

Thanks!