I have a WordPress site that I would like to set-up server-side Universal Analytics for. I am following these instructions: https://stape.io/how-to-add-google-analytics-and-facebook-pixels-to-wordpress-using-google-tag-manager-server-container/
However, when I get to the step where I should configure UA tag in the Tag Manager, I see different settings than in your instructions video. There are no "Track Type" or "Google Analytics settings" options. Instead, I see this: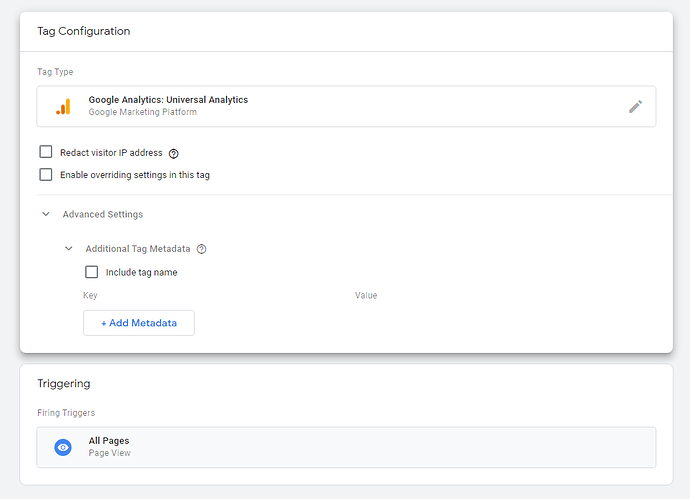 What should I do now to set up the UA tag in the Tag Manager?
Regards,
Alex