Hello, everyone.
I have configured 2 different GA4 properties: 1 server, 1 web.
I would like to understand why my GA4 server side property receives fewer events than the GA4 web property.
In detail, the events where there is a discrepancy are shown below
Server: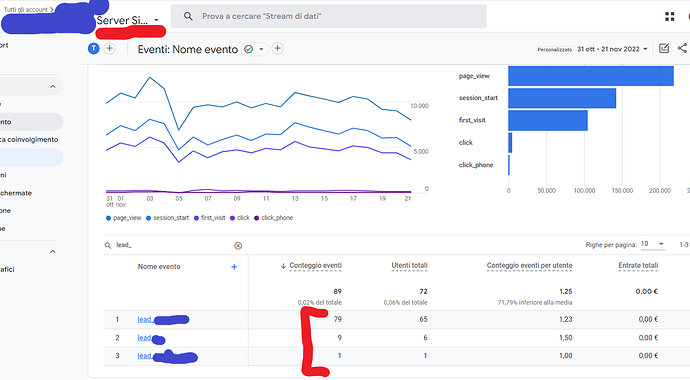 Web: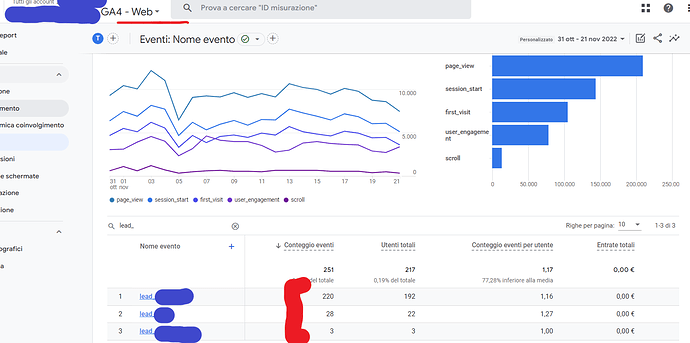 As you can see there is a lot of discrepancy: GA4 web has many more lead events than GA4 server.
How can we fix this?
What information can I provide you to understand what's happening??
Thanks!