Hallo,
from my Web container I send a GA Page View Event (on all pages) and a GA View Content Event (on specific pages).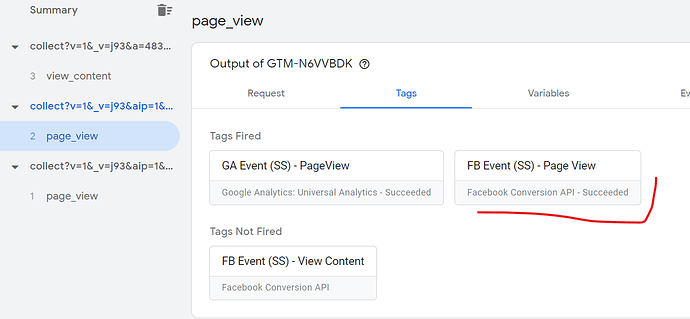 Everything works fine and I use those two events to send data to FB via server.
In fact, I created two new TAGs in my Server side container

My FB TAG Page View is triggered in all pages views. Instead the FB TAG View Content is fired only on specific pages (where I fire the View Content TAG).
But why, when the View Content TAG is fired, the View Page TAG is NOT fired as well?

I would expect that the Page View TAG is always fired along with the View Content TAG for those specific pages.
Thanks!