Dear Stape community,
yesterday i subscribed to stape, i uploaded 3 feeds in the merchant center and google started verifying the links. I specify that I have activated the Custom web GTM loader. After 24 hours I found myself with 65k requests on Stape:

While I have an average monthly traffic of 7-8k on the site: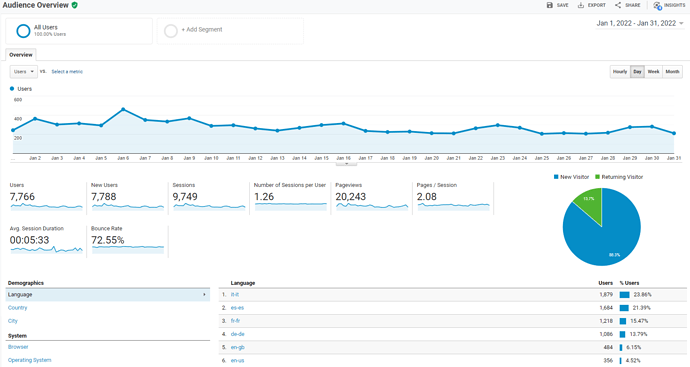 also inspecting the requests of the last 24 hours on Cloudflare, there are 48k requests from the USA and 16k from Italy:

Since we are based in Italy the 16k are justifiable as last night I also did the cache warmup by visiting 2830 links with a cronjob. But the 48k requests are clearly the google crawlers, even Awstats reports the last crawler access yesterday:

Therefore I wonder if google crawlers activate GTM server side and consume requests. If so, is there a way to avoid it?
Thank you.